The American Society of Civil Engineers is a highly respected professional organization with a rich history of tradition. Their annual meeting focuses on outstanding achievements in the field. Presentation graphics must be traditional and elegant, and reflect the ideals of the organization: "a better world by design".

1994 National Awards
This formal event required a classic look and feel. Gold and a lapis blue were chosen as the primary colors. The type treatments were mainly sans-serif, with key text appearing in a traditional serif font.

The ASCE medallion, the symbol of the organization, was designated as the primary visual icon and given prominence in the designs. A background of polished granite was tinted various colors and used as the background for copy.





©2015 Matthew Fetchko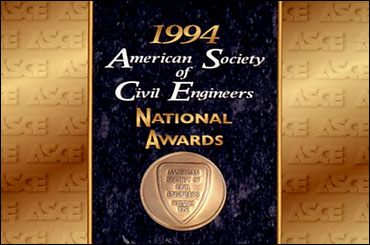 Key visual for the 1994 National Awards.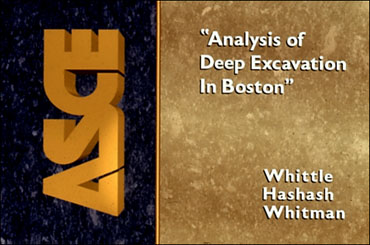 Visual for the keynote presentation and award ceremony.